Exception rooms
Our Exception rooms are spacious, elegant and bright. Contemporary designer (Lacroix, Stark, Ferrucio Laviani…) pieces
subtly
marry weathered wood or period furniture. Each room has its own tone, its own balance between modernity and ancient tradition, between the sketch design and warmth of the old stones ...
Prestige rooms
Our Prestige rooms are a little more intimate than the large Exception rooms, but they have the same comfort. Each room is a small universe, harmonious, perfectly unique in its layout and decor.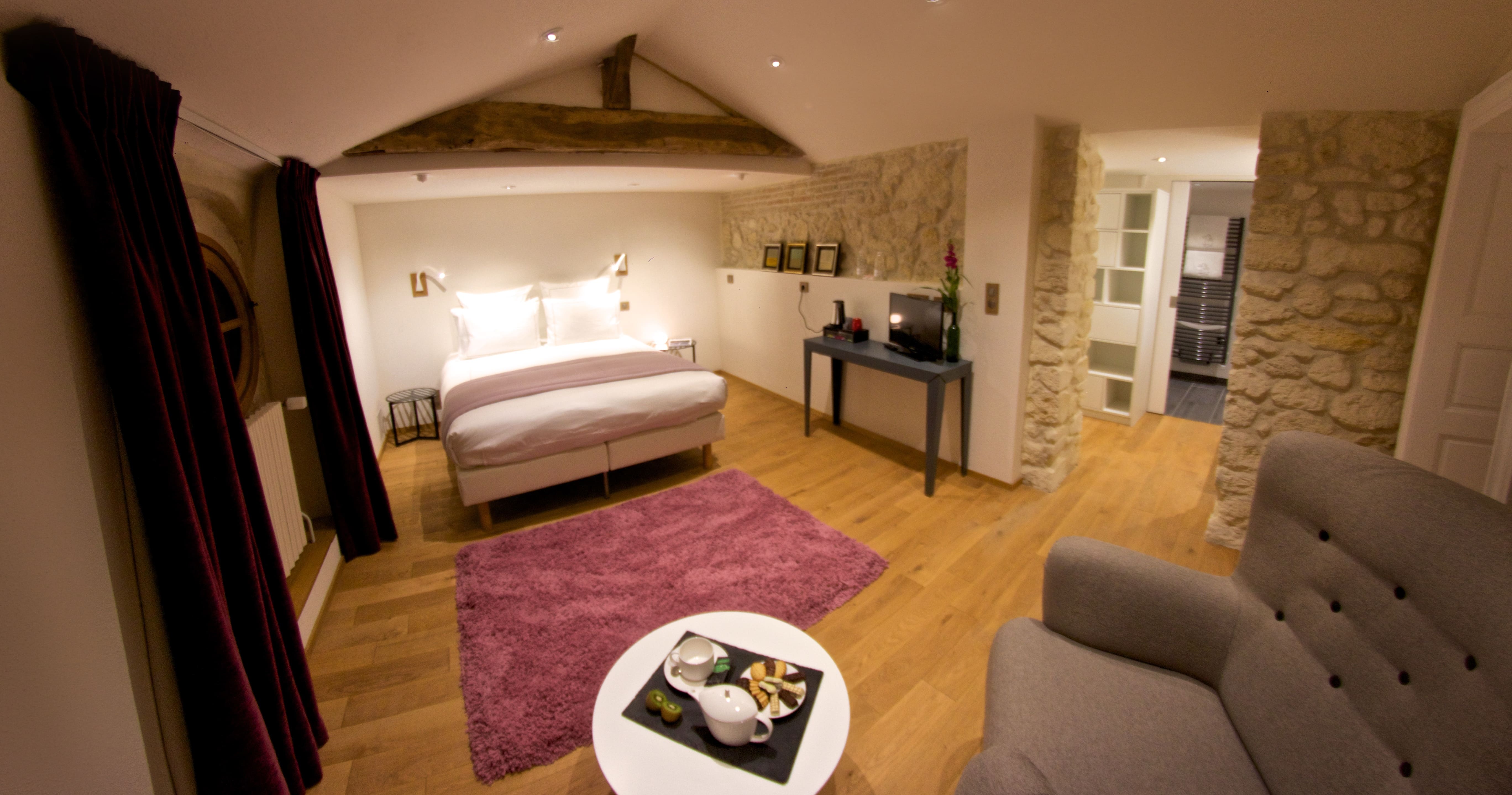 Details
The inescapable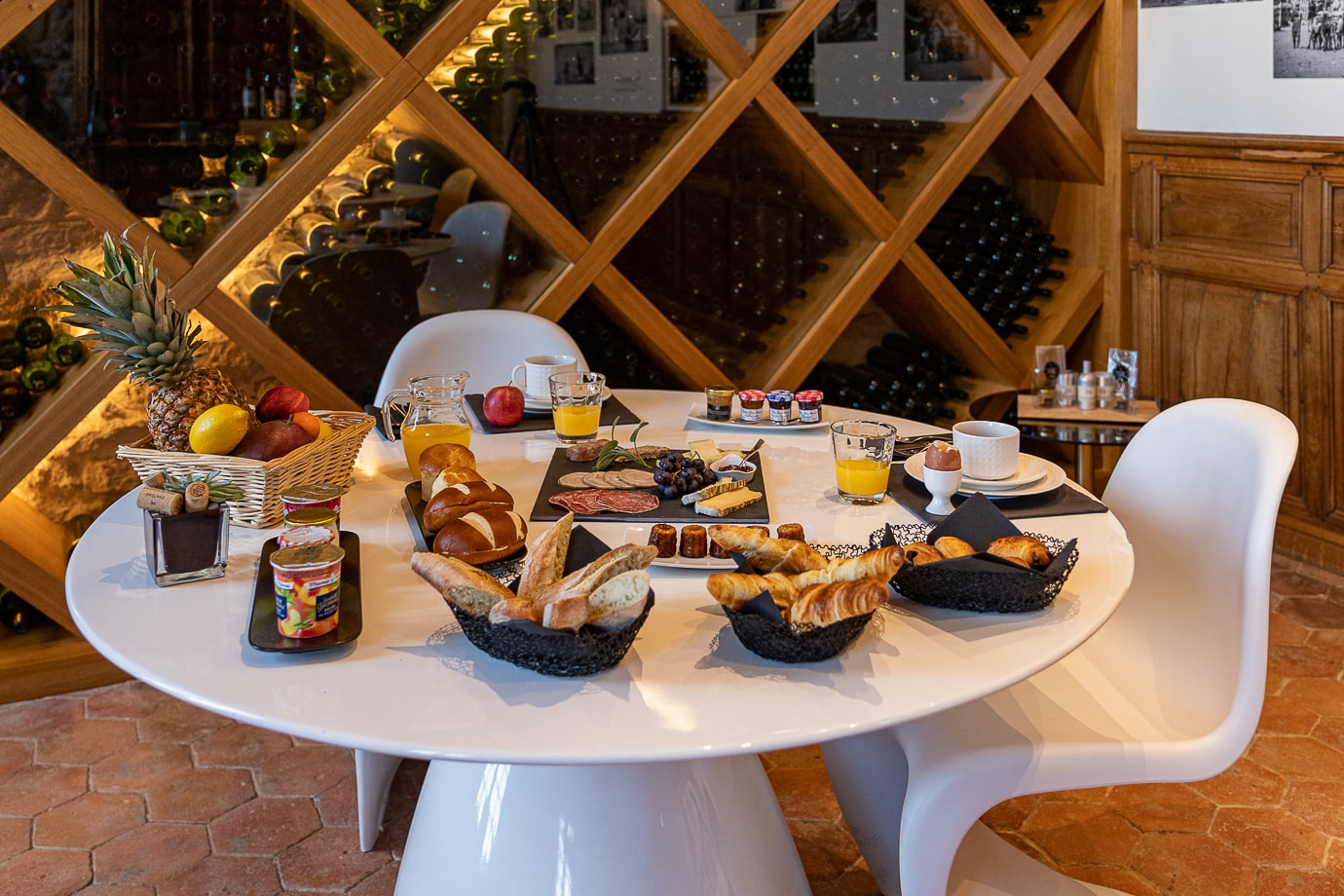 Varied and balanced, the castle breakfast has something to satisfy every appetite and requirements. Made with fresh local products or home-made preparations, it offers for all gourmands a large selection of sweet and savory delights.
Per breakfast rate, free for children under 3 years and 12 € for children up to 12 years.