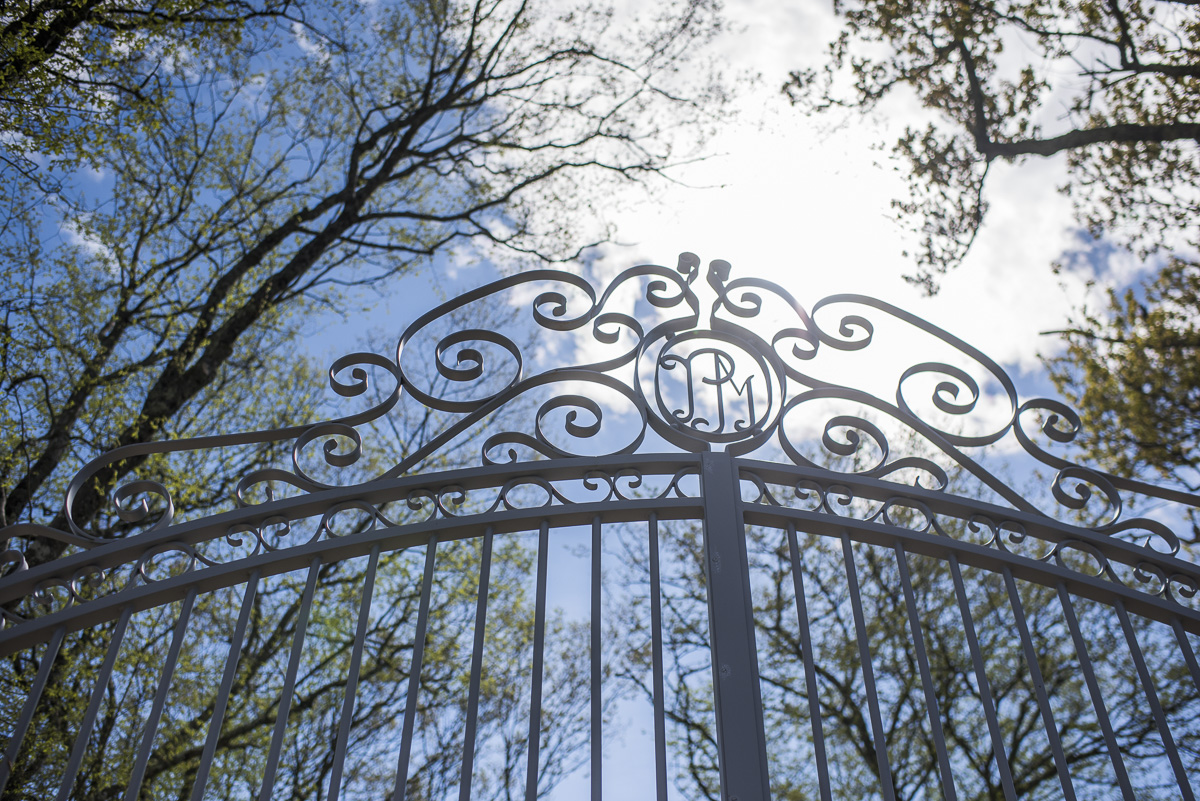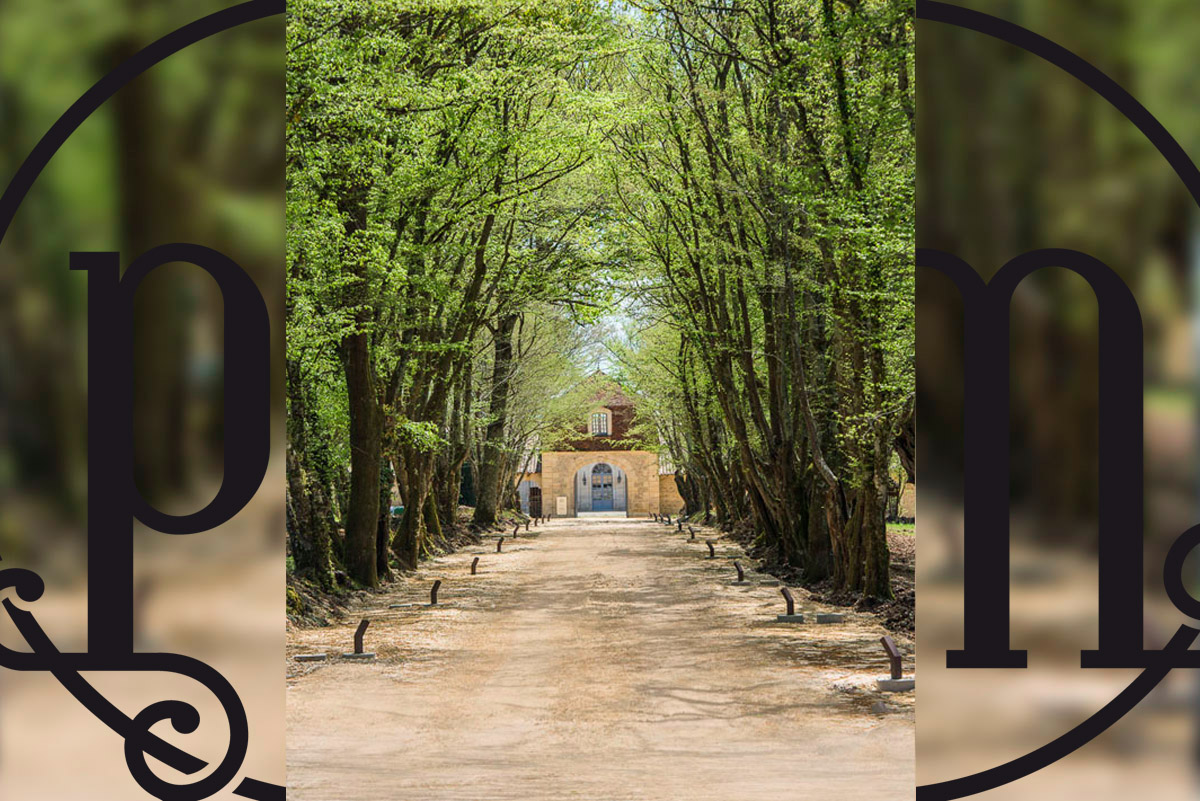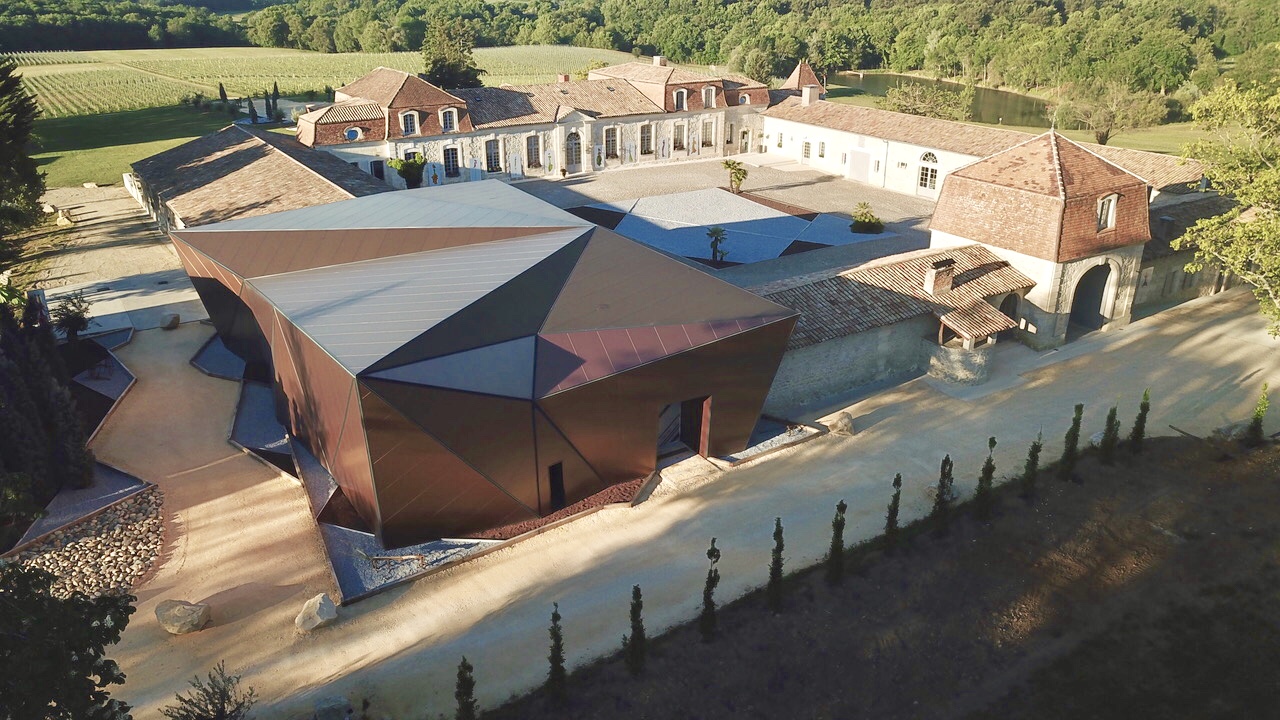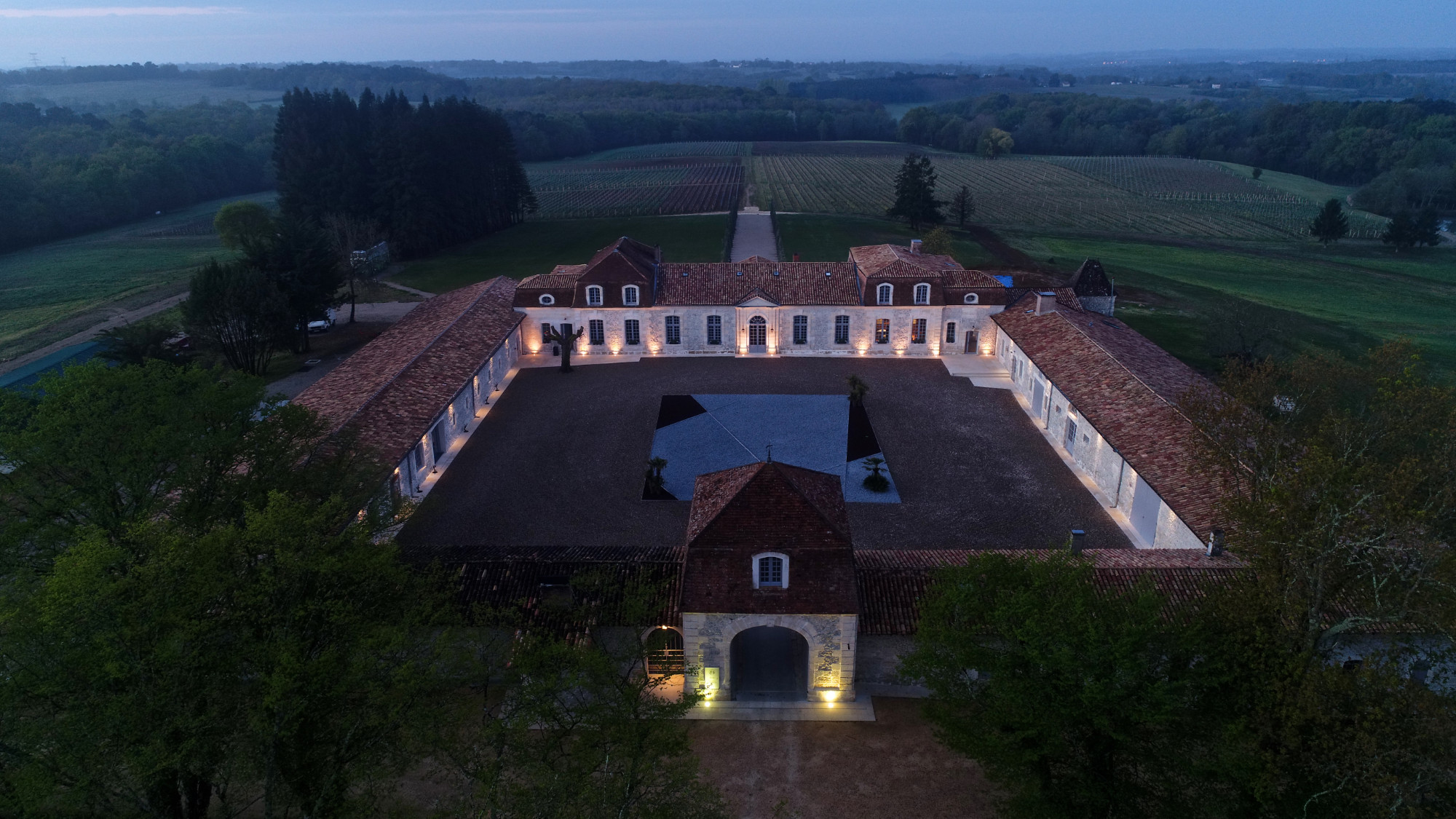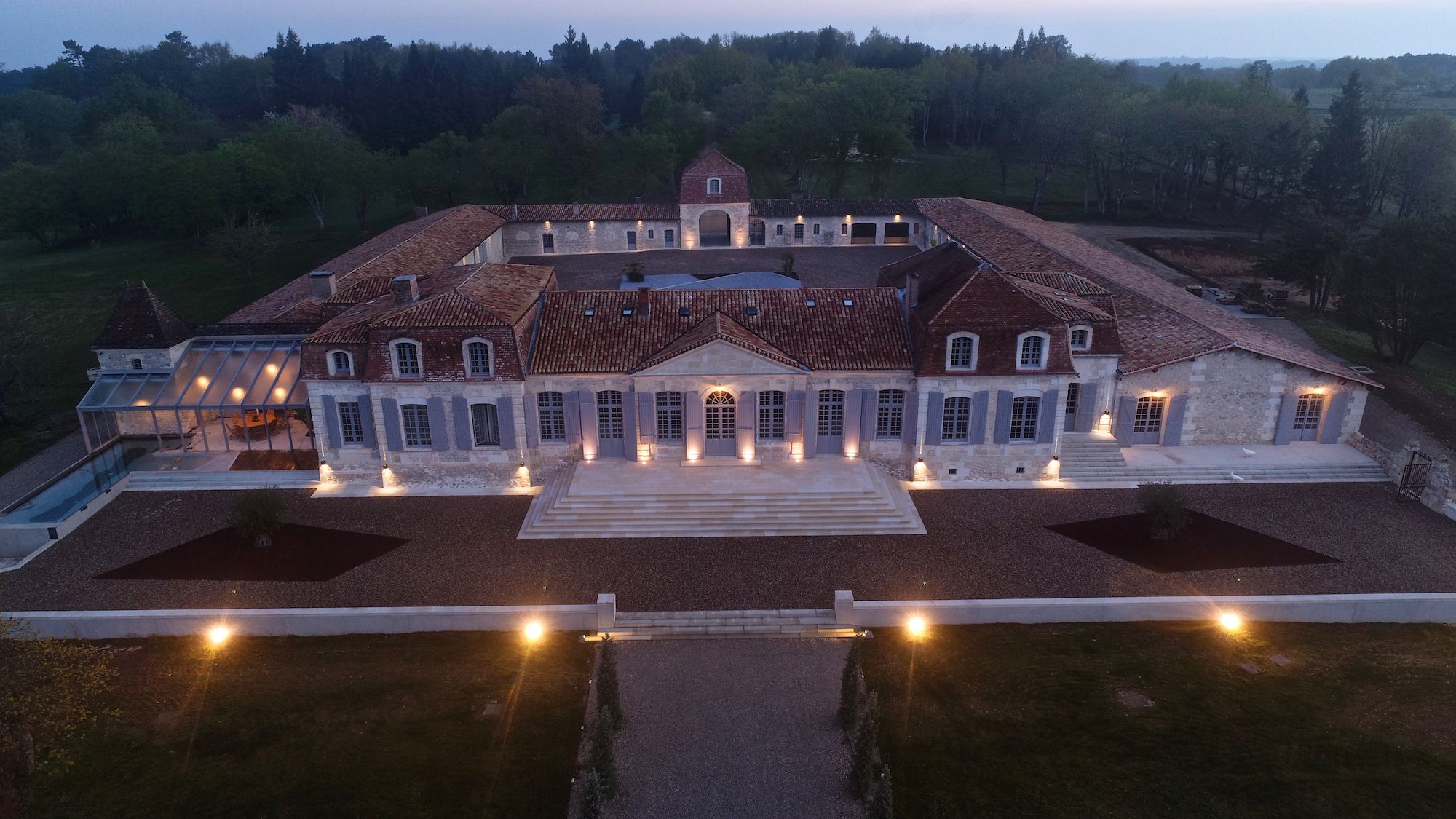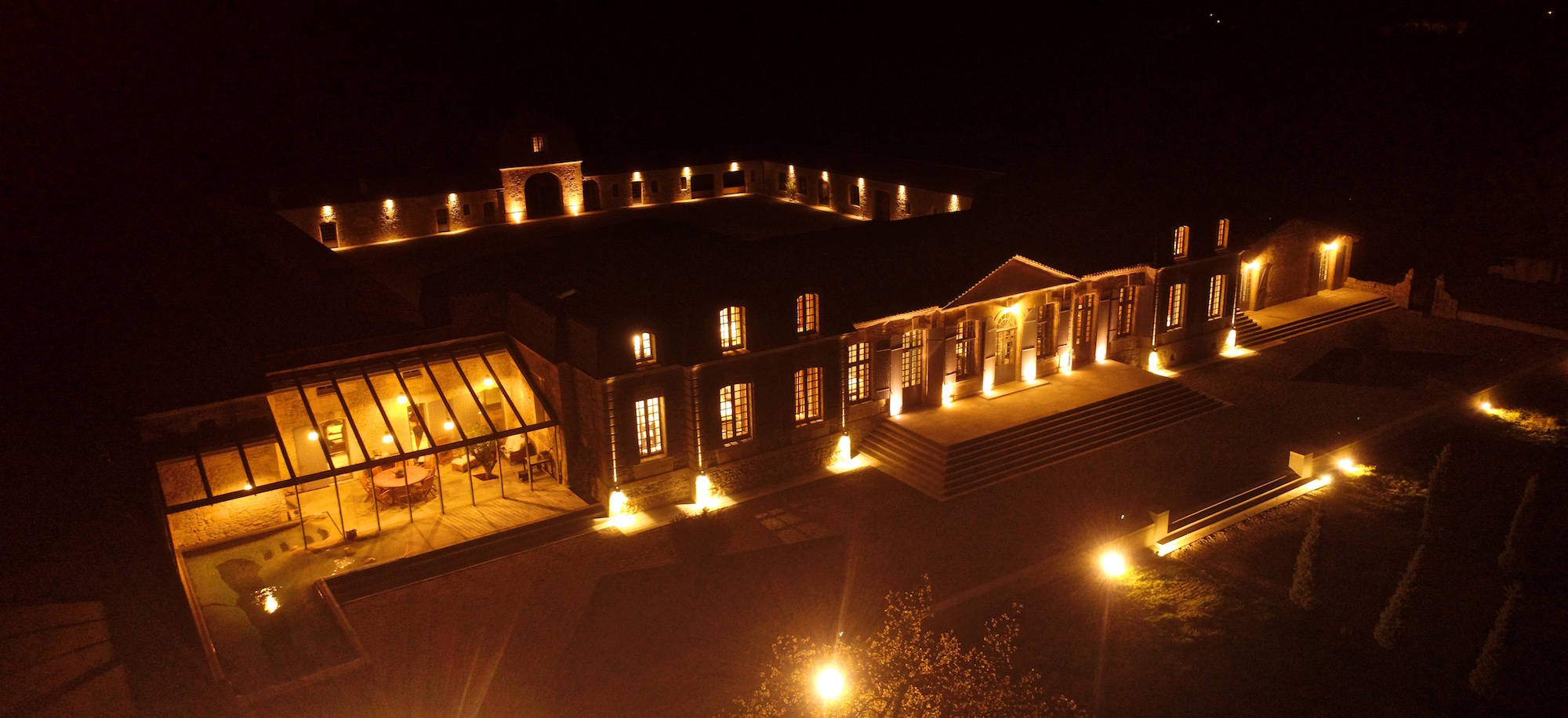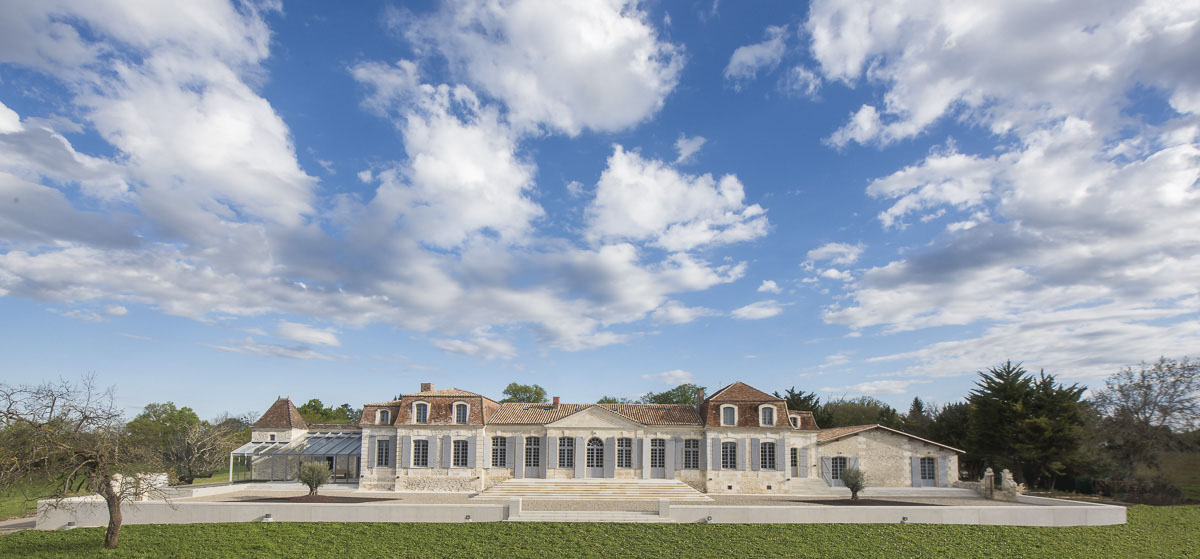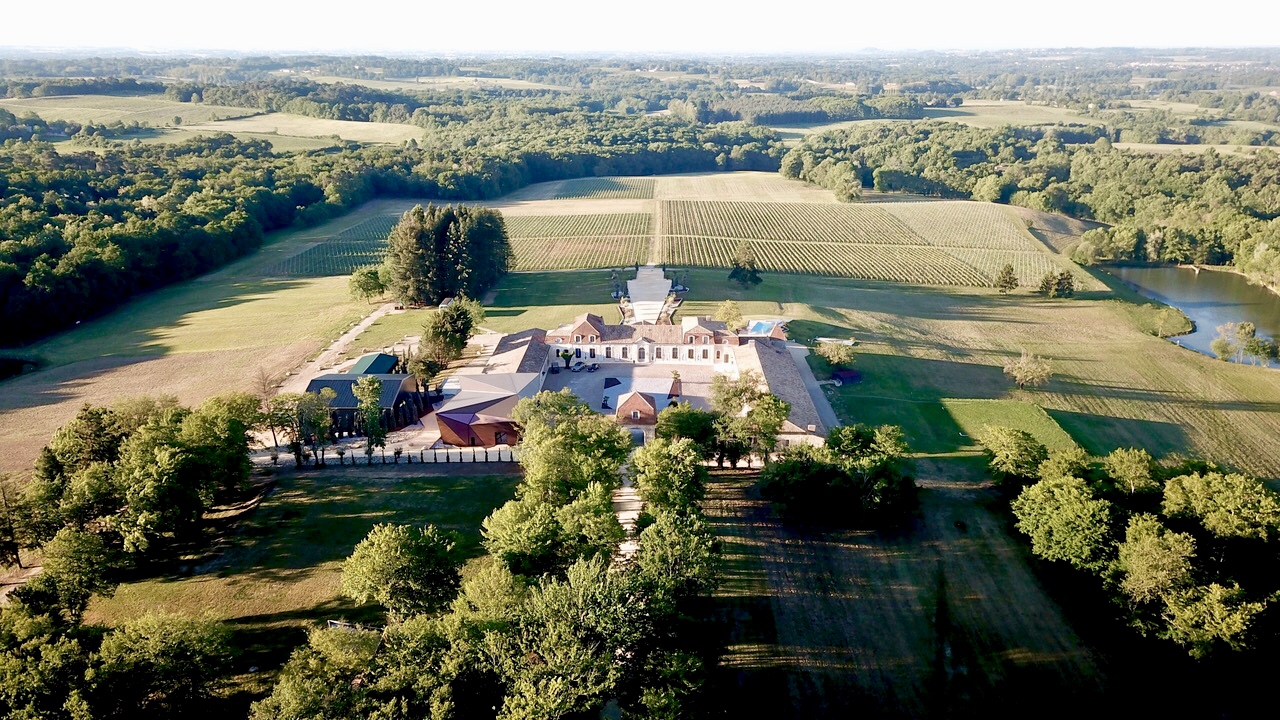 Located north of Bordeaux, near Saint Emilion, this elegant chartreuse fifteenth century stands at the end of a majestic driveway lined with hundred-year-old trees.
Overlooking its vineyards, the Prieuré Marquet castle welcomes you in an exceptional setting.
You will enjoy tranquility, refinement and quality of its attentive service.
Welcome.
A CHARACTER CASTLE
FOR A CHARMING STAY
From the large terrace of the castle, the view embraces a sumptuous vineyards landscape and forests. This elegant stone construction is made up of four building blocks organized in a square around a large grassed courtyard.
This haven of peace is a real jewel where designers and antique dealers combined to create this amazing atmosphere where influences blend. Each living room offers a different universe.
As for the rooms, personalized, spacious and comfortable, equipped for your comfort.
A FAVOR POSITION
You are in the heart of the Bordeaux countryside.
The region is beautiful in all seasons. Vines patchwork extends over the hillsides. Charming villages reveal their elegant wine-producing residences. You will make beautiful walks, by bike or by car (Rolls-Royce and classic jeep available for you at the castle).
You will also love Bordeaux, its quays, its beautiful avenues and its brand new Cité Internationale des Vins (International wine estate). You will not fail to tread the sand of the considerable pilat's dune.
Before returning to your comfortable room at the Castle...